What is recruiter abuse?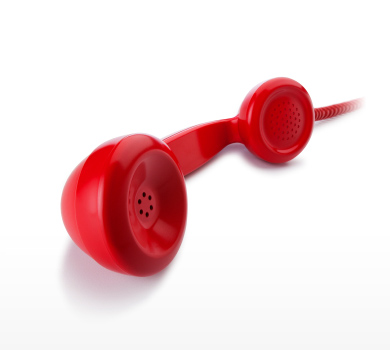 With the advent of mandatory access for military recruiters in our secondary schools in the United States under the implimentation of Section 9528 of the No Child Left Behind legislation, military recruiters have gained access to students under vulnerable circumstances with minor aged youth. This has opened the door to potential abuses that have impacted the lives of youth who have been in contact with recruiters in their schools. Because of bad pubicity on these documented abuses, (check out the document below), there has been a movement in all the recruiting services of the differing services, to clean up their act, but the need to meet quotas and the pressures of the job still put recruiters in a position to cut corners. It is very important to be diligent when dealing with military recruiters if you are considering enlisting. Go with a parent or friend and get everything in writing that they promise you. If they are not willing to do that, then assume that the promise will not be backed up by the military.
Examples of recruiter abuse include:
Making misleading or false statements;
Repeated contact after a request to refrain from contact;
Physical coercion;
Sexual solicitation;
Encouraging recruits to lie or falsify information;
Offering drugs or alcohol;
Attempting to intimidate or scare recruits or their parents;
And refusal to accurately document recruits' medical or legal situations.
What can be done about recruiter abuse? If you feel that you are being misled or pressured by a recruiter, call the GI Rights Hotline at 877-447-4487. If your recruiter is abusing you physically or sexually, or breaking the law in any way, call the police.
Source: Sustainable Options for Youth (Nonmilitary Options for Youth) in Austin, Texas.
Report on Recruiter Abuses 2000 to 2009
By no means should this compilation be considered a definitive report covering all cases of criminal, abusive or suspect activity by military recruiters or the recruiting command. For example, in 2004 the Army alone self reported over 325 cases of recruiter fraud, with only 35 recruiters relieved of duty (see CBS News report dated July 14, 2005). Self-reported Department of Defense records show that rapes or sexual assaults by military recruiters numbered at least 100 in 2005 (see Kansas City Star report dated August 20, 2006).
Our margins in compiling are a result of existing limitations in media database research vs. the military's access to their own records. All reports we cite have been saved. This compilation was created to visibly support the widely-held opposition to military recruiters having federally-forced access to youth via schools and access to youth throughout their communities, largely due to exorbitant military recruiting budgets.
Read full report: Download PDF
Compiled by Learning Not Recruiting – Toledo, Ohio
Military Recruiter Abuse Hotline
AFSC is responding to this urgent need. Staff people nationwide will be responding to calls in English and Spanish. To report an abuse call 1- 877-688-6881. To request stickers publicizing the hotline, contact Darlene Gramigna at This email address is being protected from spambots. You need JavaScript enabled to view it..
Recruiter abuse has become such a problem that a congressional committee has suggested installing surveillance equipment in recruiting stations (which does little to protect young people solicited in schools). AFSC staff will track reported abuses to support our work advocating the demilitarization of youth and youth spaces. We will also support youth and families in seeking remedies to cases of abuse.
The National Youth and Militarism Recruiter Abuse Hotline is now open at 1- 877-688-6881. After hearing many reports from young people and their families about abuses by military recruiters, we at AFSC are beginning to track these abuses as reported to our national hotline. Examples of recruiter abuse include making misleading or false statements; repeated contact after a request to refrain from contact; physical coercion; sexual solicitation; encouraging recruits to lie or falsify information; offering drugs or alcohol; attempting to intimidate or scare recruits or their parents; and refusal to accurately document recruits' medical or legal situations.
Additional Links:
Articles:
Video Reports:
###